Image Credit: AG Library from Shutterstock
Standing out with its prized position within the Coral Triangle, the Philippines is home to some of the world's best diving destinations, offering exceptional adventures for divers of all abilities. The tropical corner of Southeast Asia is packed with dramatic biodiversity, where rainbow-coloured reefs and unique wreck dives are all within easy reach. Curious to know more? Jump right in and discover the vibrant underwater world of two of the best diving spots in the Philippines — Anilao and Puerto Galera. 
Anilao is known as one of the best regions to muck dive, making it a great macro photography and blackwater destination. There you will find a large range of unique critters and other diverse subjects. Such species include colourful corals, turtles, massive schools of jellyfish, jacks and at times, reef sharks.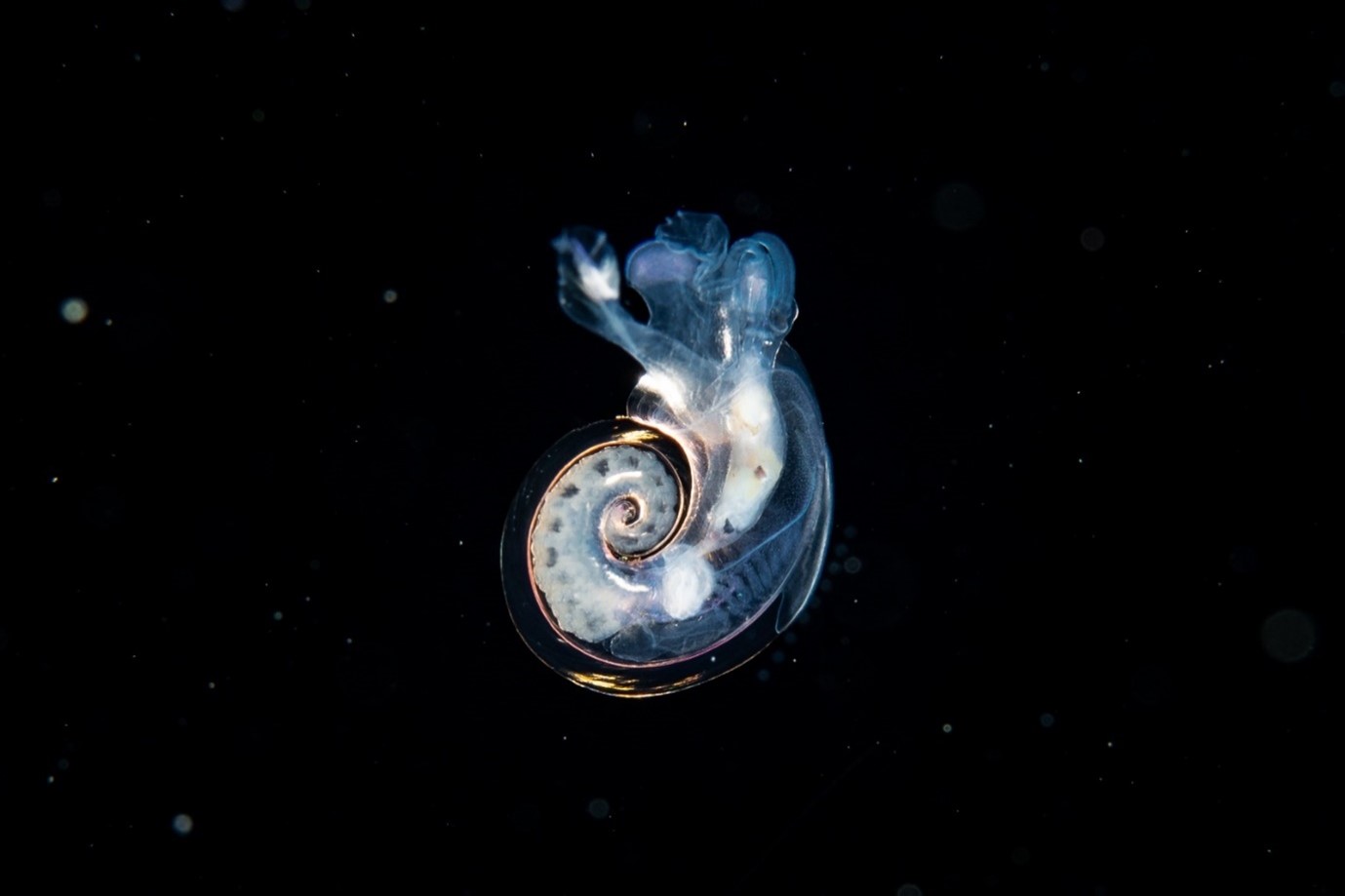 Atlanta peronii (A. peronii) is a species of sea snail shot during a blackwater dive, Anilao, Batangas, Philippines
An area known as Secret Bay (or Manit Muck) is one the most interesting mucks sites in Anilao to explore. There, you will find an endless array of octopus, pipefish, wonderous, frogfish and more. Aside from the Secret Bay, The Pier and Twin Rocks are also great places to partake in macro photography workshops. Over there, you'll find the rare species of stargazers and bobbit worms. Twin Rocks features beautiful soft corals, various small fish and schooling jacks.
Average visibility is around 10 to 15 meters underwater and snorkeling and kayaking are some of the other available activities. Because the sites are not that deep, Anilao is a beginner-friendly dive site with strong currents barely present.
Getting to Anilao
Anilao is one of the more accessible locations within the country, only two or three hours away from Manila airport. Diving in Anilao is mainly land-based, so there are plenty of resorts available in the vicinity and they often offer free transfers to and from the dive sites.
Liveaboard trips — where you stay on the boat — sailing to and from Anilao are also available. However, most trips do not offer scuba diving near Anilao. Hence, these trips are best for those looking to extend their stay in the Philippines.
Puerto Galera, Mindoro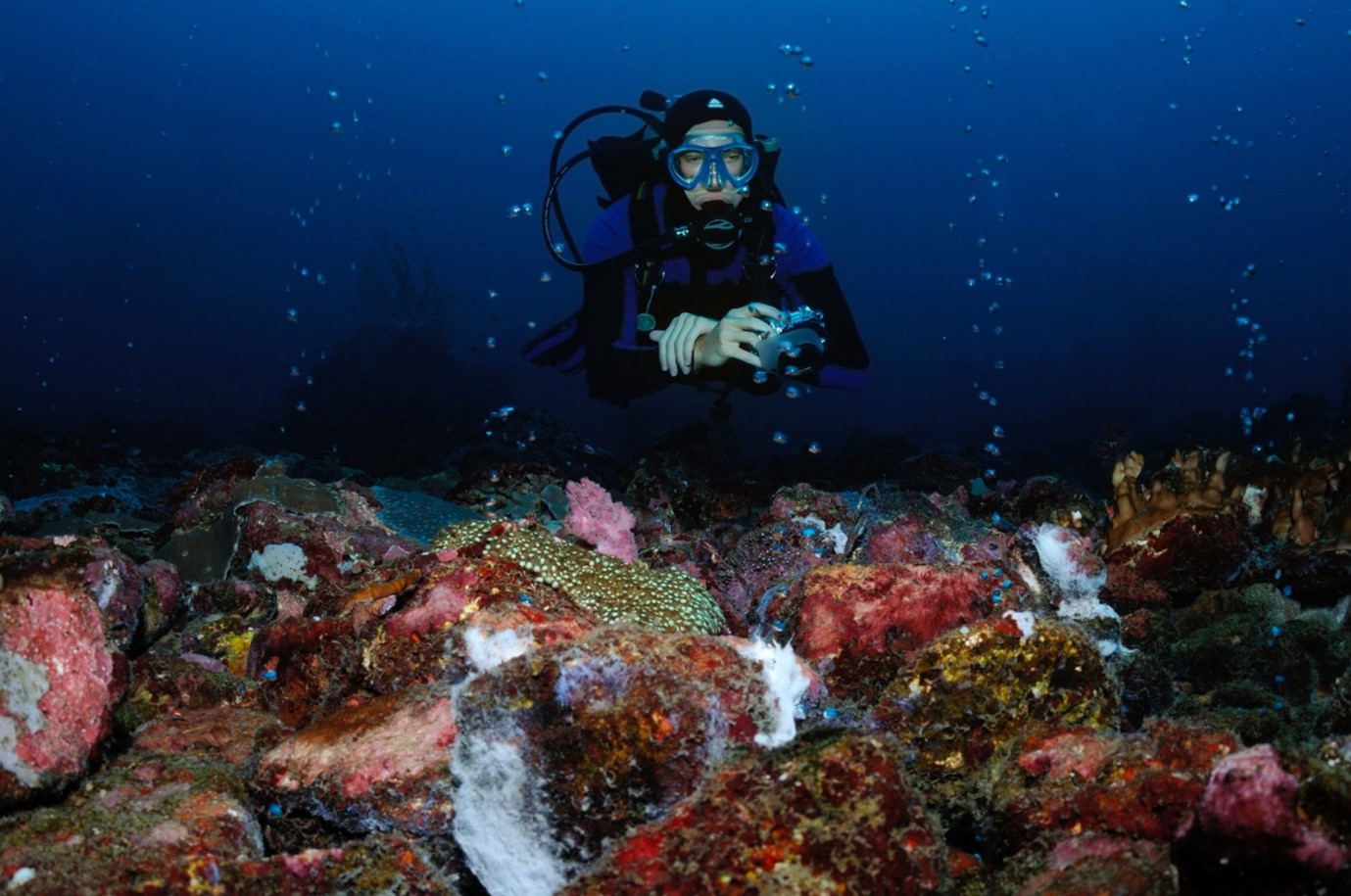 A diver hovering in amongst underwater bubbles, Puerto Galera, Philippines
One of the most popular diving destinations in the world, Puerto Galera offers a sizable selection of dive sports and sights. There are options for macro and wide-angle photography enthusiasts as well as beginner and advanced divers.
Thrilling sites include the Canyons, action-packed with strong currents. Sabang Wrecks explore sunken boats and deep underwater wrecks. A day trip to Verde Island is also a must during your visit to Puerto Galera. Puerto Galera offers some of the greatest diversity in the Philippines and is great for wide-angle photography enthusiasts.
Broadclub cuttlefish (Sepia latimanus), Wreck Point dive site, Puerto Galera, Philippines
Hosting a variety of marine species like reef octopuses, frogfish, nudibranchs and seahorses, Puerto Galera offers dives all year round. Look forward to the beautiful soft and hard corals are housed in the reefs of this stunning location. Typical visibility ranges between 15 to 25 metres and may reach beyond 30 metres in some areas. Non-divers can take up beach and island hopping, snorkelling, trekking and waterfall trips instead.
Getting to Puerto Galera
Puerto Galera is in a relatively obscure location. After a flight into Manila, the next two hours consist of a ride to the Batangas Pier. From there, you would need to embark on an hour-long ferry to reach Puerto Galera. Resorts in the area offer transportation to and from the airport.
Liveaboards often list Puerto Galera within their course, but many of the sites can be accessed through dive resorts as well. Opting for a resort would be wiser due to the abundant beaches and availability of good accommodation.
---
For more information about travelling to the Philippines, please visit here.
Travelling in the Philippines during COVID19, please visit here.