Bringing trending dialogues and deep-rooted tales on the pulse of scuba diving,
with inspirational guests and insightful stories!
MALDIVES
February 19-24, 2022
#APE ADEX PIXEL EXPO – The Digital Arm to Asia Dive Expo connects the global dive and marine conservation industry and its community aim to bring informative digital content, global LIVE! webinars and podcast series, an expansive virtual expo and marketplace, a stunning 'first of its kind' image gallery showcasing 2,020 underwater images from all over the world, and more exciting elements – all in the comforts of your own home!
Global LIVE! Webinar Series >
SEPTEMBER 8, 2021
Dive Safety & Diving Courses
Dive Chat! Podcast >
An episodic series of dive chats with inspirational guests their insightful stories on everything and anything about the BLUE planet!
Sign Up and Be Entertain, Educate and Engage with the trending news about the dive industry and the blue planet.
Drop your email address now to catch the LIVE! Webinar Series!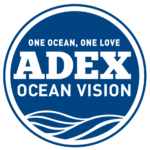 Become an Exhibitor
Be a part of the immense growth of Asia's dive market by being an Exhibitor at Asia's largest, longest-running and only hybrid dive show. 


Official Partners
Sponsor
Exhibitors (Booth)
Branding Opportunities
Trade Visitor
Post Report
Media Partners
Ambassadors
Guest of Honour
Speakers
Visitors
Ocean Citizen
Historical Diving Society Asia
Join us for the LIVE! Global Webcast to Enjoy ONE Complimentary Asian Diver or Scuba Diver Australasia Digital Magazines!
Your monthly updates on ADEX's latest news!
OUR ACHIEVEMENTS
#APE ADEX Pixel Expo Ocean Gallery 20/20 – Photo of the Month [July 2022]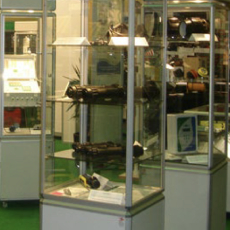 NEW PRODUCT SHOWCASE
Showcase the latest products to the diving industry and community. Brands are recommended to capitalise on this platform to feature the latest gadgets or technological advent to greater product awareness and brand positioning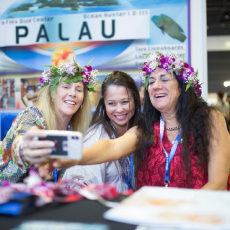 LUCKY DRAW
Gain additional exposure for your products and services by offering exciting prizes for our three-day giveaway to all ADEX visitors
BLUEGREEN360º AWARDS
The BlueGreen360º Awards celebrates businesses and individuals that are pioneers in implementing sustainable solutions in their work and making a positive impact in the communities where they operate!
VOICE OF THE OCEAN
The annual ADEX Voice of the Ocean Photo+Video+Art Competition celebrates visual representations of the ocean and its many creatures. The best works by underwater photographers, videographers and artists are presented and judged LIVE! by a panel of distinguished experts in front of a live audience. Visit here
BUSINESS NETWORKING
Exhibitors have the opportunity to present and showcase their latest products or services to a convened group of key decision-makers and business owners. An opportune platform for business to business exchanges and growth.
KNOWLEDGE CORNER
Executed by the Historical Diving Society Asia, the knowledge corner enlightens visitors on the history and science behind scuba diving and its beginnings.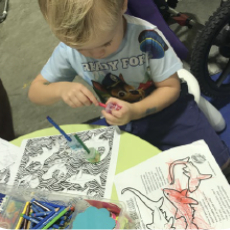 KIDS' ZONE
We provide a wide range of activities, competitions, and art and craft for children to learn about conservation and to celebrate the ocean
TEKDIVE CONFERENCE
At the TekDive conference, the pioneers of technical diving will share their passion of exploring the deep ocean trenches that are out of reach to the average diver. it is the go-to place for tekdiving enthusiasts around the world!
WATERPLAY360º
ADEX not only supports the diving community but all sports and skills related to the ocean. Visitors are treated to an array of watersport presentations and tryouts at the pool.
OFFICIAL SHOP
Shop for your favourite ADEX merchandise, apparel, underwater photography or diving books from your renowned underwater photographers and influencing divers and explorers. The best place to subscribe to your monthly dive magazine – Asian Diver and Scuba Diver Australasia!
BOOK/FILM FESTIVAL
Visitors can get their hands on the latest books from internationally renowned writers and underwater photographers. Presentations from the authors are followed by a book-signing session for interested participants.
FREEDIVING/MERMAID
At ADEX, visitors have the chance to see these mythical creatures come alive as they swim and perform in the dive tank. Children can meet the mermaids and take photos with their favourites!
PHOTO/VIDEO
ADEX works with a wide network of incredibly talented photographers. From extreme explorers to the masters of macro, the image festival is a visual showcase of the world below the waves.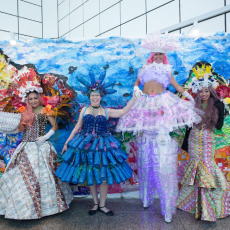 OCEAN ARTIST
Be inspired and lured by the artistic creations from the ocean-loving ADEX Ocean artists as they work their magical wonders in the name of art and marine conservation!